Magnified Healing® in Spokane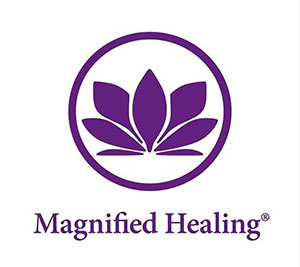 About Magnified Healing®
In this time of important earth and cosmic energy shifts, mankind now has an opportunity to enter into a creation consciousness. And as Planet Earth is approaching its mutation into a body of light, so too humanity needs to begin its mutation into higher vibratory dimensions. In order to accomplish our ascent into Oneness, we need to heal ourselves at all levels: physical, emotional, mental, etheric, spiritual.

An ancient healing modality was introduced to earth in 1983. In 1992, under the direct intervention and inspiration of Lady Master Kwan Yin, Magnified Healing® of the GOD MOST HIGH OF THE UNIVERSE was brought forth into its expanded form for the spiritual advancement of Humanity and the Earth.

Magnified Healing® establishes a constant flow of energy from your heart to the Source, the All That Is, the Infinite Mind, the GOD MOST HIGH OF THE UNIVERSE, through all of the Spiritual Centers, down to the Diamond at the Center of the Earth. The link spirals and brings a deep state of grace pulsing forth from the Source, laying the very foundation for the Ascension process.
Magnified Healing® Sessions
Both Stacia and Sandi are 3rd Phase "Light Healing" Practitioners in Magnified Healing®.
This healing method fills with perfection the physical and subtle bodies. In treating the subtle bodies, old thought forms, habits, and belief systems are released and new patterns are stabilized, and actively sealed by the Golden Christ Energy.
This "Light" process can be used for self and others, as well as in person or absent healing.
Absent Magnified Healing® appointments will begin with a phone consultation. The client is advised to rest during the session. At the end of the session, there will be a follow up phone call.
Cost Per Session - $125.00
Accelerating Your Ascension Path
Earlier this year, Sandi and I were directed to work closely with Kuan Yin and to receive Magnified Healing® training to do so. The guidance we received was "from the top" and we responded without doubt. We knew we were aligned with our purpose when all that was needed to receive training fell into place without effort. We began our initial phase of training in July, 2019.
The relationship with Kuan Yin is life changing for both of us and the vibration has been noticeable to our clients. Magnified Healing® is a divine blessing for us, both personally and vocationally.
Sandi and I committed to a personal daily practice and ongoing hands-on practice before we would introduce Magnified Healing® to our Compass Rose family and, in time, to our expanding community.
You can learn more about Magnified Healing® at magnifiedhealing.com. Compass Rose is being called to share this unique and profound healing modality with you, our Compass Rose family, and beyond as Kuan Yin leads us forward. I hope you feel called to join us as we feel called to encourage you to register for this life changing class.

~~ Stacia
Feedback From Students
I'm so in love with magnified healing thank you so much ~ KB, Spokane WA
Magnified Healing is beyond any words I can say. I have been doing this since before 1994 and nothing I have done can compare to this. Thank You so much for bringing this to us. ~ CT, Rockford WA
Upcoming Workshops
The Magnified Healing® First Phase
Tuition: $350
Location: Spokane Valley, WA
Workshop Times: March 27th - 2pm to 6pm, March 28th and 29th - 9am to 5pm

The learning and practice of this process incorporates all aspects of healing, using sacred geometries, breathing, and affirmations.
This workshop includes:
Alignment of Spiritual Centers
Clearing of the Light Channel
Co-creating the energy of Magnified Healing
Healing of others
Healing of self
Balancing of Karma
Preparation for Ascension
Absent Healing
Healing of the Earth
Your registration can be secured with a $150 non-refundable deposit. We accept cash, check, credit card and paypal.
Tuition is non-refundable within 30 days of the class date.

Register Online
---