Soul Guidance & Sacred Mentoring™
Private Sessions, Group Sessions, and All-Day Workshops
Provided by Licensed Practitioner, Stacia Zadra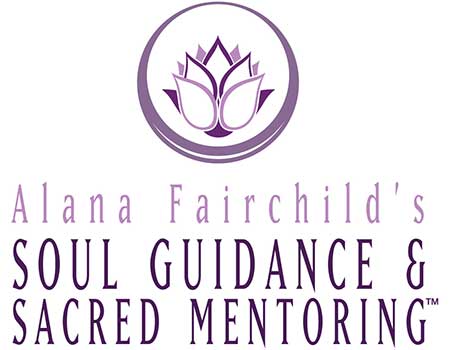 As a Soul Guidance & Sacred Mentoring™ Practitioner, I am witness to transformation of chronic pain, addictions, behavior patterns, and/or unyielding pain related to grief and loss.
During a Soul Guidance & Sacred Mentoring™ individual session or group workshop, we are blessed with the divine assistance that is not available in traditional means that so many of us have experienced. This is because while working trans-dimensionally, we are outside of time and space where miracles can and do exist according to Divine planning and our own free will.
This is Soul work. As we go beyond emotions and mind sets, each Soul guides me to mentor past resistance to attain healing. How "long" this takes is often up to an individual. I will guide, mentor, empower and assist each person I work with to the level of comfort and capability shown me during a session. The healing intended for most likely did not start with this life time. Therefore, it can take some "time" to heal.
I, too, have walked a path that has included grief, loss, and betrayal; as well as issues including health, relationship and financial experiences that we all face. I understand the difficulties of life very well. I will meet you where you are without judgment and with a great deal of compassion. We are all in this world together. When one heals, we contribute to the healing of the of the Whole. I welcome you to the next step on your journey. ~ Stacia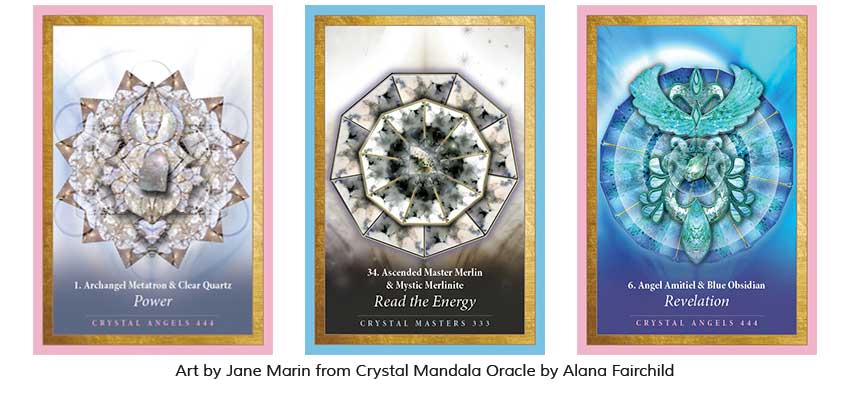 Individual Sessions
Provided by Licensed Practitioner, Stacia Zadra
A personal Soul Guidance & Sacred Mentoring™ session is held within a Sacred space opened and held for divine protection, grace and assistance. Each session is uniquely different according to the intention set. Each of us has Guides supporting our Soul's earth journey and the loving guidance and healing support of Angels, Archangels, Ascended Masters, and enlightened beings including those of Goddess energy.
Soul Guidance & Sacred Mentoring™ takes you through the realms of Goddess energy, through the assistance of the ascended master realm, as well as the wonder of the Angelic realm. Soul Guidance & Sacred Mentoring™ is a modality Stacia has offered since 2017 at Compass Rose. In this new format, individualized and personalized sessions are provided one on one between Stacia and you. A choice will be made regarding Goddess, Masters, or Archangels prior to scheduling the session. In your two hour session you will have the experience of healing, and also one of coming to know the many energies of the sacred feminine,the ascended masters and the archangels.
This is a one on one soul mentoring experience going deeper into personal discovery and foundation from which to experience healing. This modality is developed as one that can be provided multiple times over a period of time as is appropriate for you. Stacia will keep your crystal mandala oracle cards here for you at Compass Rose like we would your client file. Your cards carry your energy for you. This way we have access to it each time you are ready for more.
Stacia's intuitive skill provides a creative and meaningful setting where no two sessions are alike. Clients are encouraged to experience Soul Guidance & Sacred Mentoring™ sessions regularly for continued spiritual growth and holistic health.
Types of Sessions
Karmic Release - When a situation happens again and again resulting in pain, confusion and loss you are living with unreconciled Karma. A session set to heal past, present and future Karma will bring healing and peace into your life.
Crystal Masters 333 - Karma is an opportunity for us to heal our lives. Be free of cyclical dysfunction and live your authentic best life. An Ascended Masters 333 session joins you with the realm of Beings dedicated to our healing both independently and as a collective. We are so blessed and that we can step into the lives we are promised now. It's up to us to take the first step.
Crystal Angels 444 - Angelic healing is powerful, direct and effective. A Crystal Angel 444 session will connect you in a sacred and personal way to the angelic kingdom.
Crystal Goddess 888 - Set your Goddess self free... heal her wounds and begin life again - empowered and on purpose.
1 1/2 Hour Initial Session (Card Deck included) - $185.00 | Follow up Sessions - $155.00
Heal With the Angels - Crystal Angels 444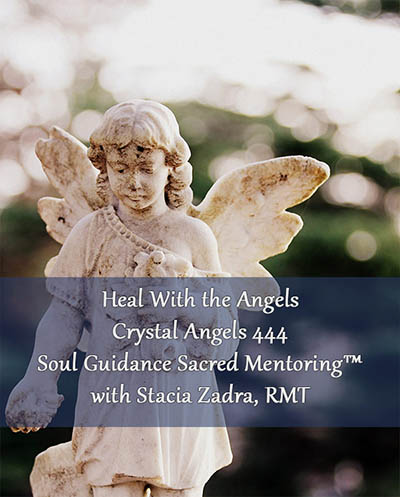 The Angelic Realm is always present and ready assist us to find peace and comfort in our everyday lives. This Soul Guidance & Sacred Mentoring™ modality has served us well to heal anxiety and depression in children.
Today's children are have an energy that naturally resonates with angelic vibration.
This very gentle, yet powerful healing modality is beneficial to people of all ages.
Sessions are 90 minutes in duration and can be scheduled as a distance session or in our Spokane Valley office.
Stacia is a Soul Guidance & Sacred Mentoring™ Licensed Practitioner.