Stacia Zadra
Angelic Reiki Master/Teacher, Magnified Healing® Practitioner and Teacher, Soul Guidance & Sacred Mentoring™ Practitioner
I would not interfere with any creed of yours
or want to appear that I have all the cures.
There is so much to know
...so many things are true...
The way my feet must go
may not be best for you.
And so I give this spark
of what is light to me.
To guide you through the dark,
but not tell you what to see."
-Anonymous
Stacia Zadra is the founder of Compass Rose Healing Arts. Stacia's Reiki training is extensive and ongoing. She began her Usui and Karuna® Reiki Master Teacher training in 2000. Her intuitive healer path led Stacia to Angelic Reiki training in 2014. Stacia gained her Angelic Reiki Master Teacher certification in August of 2014. Stacia is also a Soul Guidance & Sacred Mentoring Practitioner and a Magnified Healing® Practitioner and Teacher.
Stacia continues to teach Reiki, providing Angelic Reiki training to everyday people leading every day lives in search of traditional, hands-on Reiki skills and renewed life purpose. Stacia enjoys mentoring professional health care providers whose interest is in combining energy therapies with their allopathic training. Stacia's students are in search of personal and spiritual meaning, and a way to share their gifts with the world.
Magnified Healing® came to Compass Rose as an additional modality in November of 2019 and has profoundly enhanced her clients healing sessions. Compass Rose provides training of this sacred modality to people in search of additional means for self-care. On a personal level this modality enhanced Stacia's awareness, intuitive skills, and healing abilities benefitting her students and clients on their individual ascension journey.
Stacia is both a student of life and a teacher. Her journey as an Empathic Intuitive Healer is one that includes personal healing and Self discovery. Stacia became a student of Caroline Myss at CMED in 2004 where she began the two year Sacred Contract series and is entering into her 18th year as an Archetypal Consultant providing Sacred Contracts sessions on an individual basis. The Sacred Contracts journey in an ever-changing one as the student evolves and matures archetypally. Her students will often integrate healing sessions with a continued Sacred Contracts journey from shadow to light.
Stacia's relationship with her teacher and one of her mentors, Caroline Myss, continued with Master Class: On The Path To Becoming a Congruent Human Being, June of 2010, Medical Intuition: An Exploration into the Science of the Soul in June of 2011 and Addiction: Explored as an Archetypal Journey Toward Personal Empowerment, August, 2011.
With a professional background including management consulting and public speaking, teaching Sacred Contracts became a natural transition from profession to vocation. Each client interaction provides a supportive environment to allow her students to begin their own journey towards conscious living and personal empowerment.
Her connection to her clients is both intuitive and empathic, allowing her to tap into the emotions and physical symptoms present for healing. Stacia finds joy in affecting the lives of her students and her clients every day.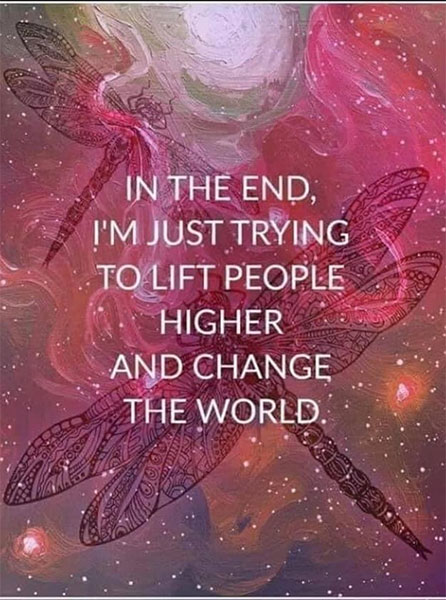 A Word from our Reiki Master
My Philosophy
Where do I start? First of all I am a philosopher by nature. Always pondering, always seeking for answers and insight. Never one to let the grass grow beneath my feet, I am always on a journey. And as a Healer, my heart's desire is that we all find an opening to begin our personal journeys.
Life's journey is about healing your life's journey! Life can be hard, we all know that. It's good to learn that the hard part is our own doing. That's the good news, because it means that you can begin the undoing and find peace and well being.
Healing at Compass Rose is a joint effort. As your Guide and Mentor, I will take you through the process of healing your body, mind and spirit. Angelioc Reiki, Magnified Healing®, Soul Guidance & Sacred Mentoring™ are aspects of care that may be included in your process.
Your healing process will take as long as you need. Given that an emotion or manifested physical occurrence is present and has been present for a long time, your psyche may need more time than another person who is "more ready" to heal or whose energy block is newer.
An initial consult will include conversation and time to get comfortable with each other. My intuitive process with you begins then and a plan for you healing will be made together.
I will celebrate your awakening and your healing. I am honored to share your journey.