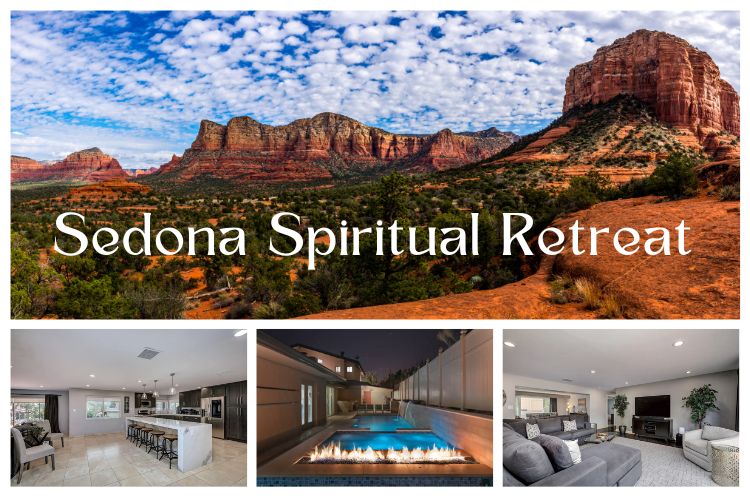 Towards Ascension - Elevating Your Human Experience
"We are all called to create to a world of compassionate peace, joy and happiness. Find your way to an inspired expression of jubilance through knowing yourself and mastering your emotions in a way that creates grace and ease for you and the world."
Are you ready to change your life?
This interactive, informative and uplifting retreat is for self reflection and personal growth for an intention to present a new and healed you in your personal and professional life. This retreat is for you in answer to your quest for living a conscious life of purpose and full potential.
Change Your Compass ~~ Change Your Life
We are all changing along with our changing world. For some, it is a noticeable shift. For others, the excitement is growing. Perhaps this is you. Perhaps you are one of many who are changing in a radical and very beautiful way, finding your spiritual path and stepping into the fullness of who you are. In doing so, your life purpose is becoming clear and you are ready move in confidence to reach your highest potential.
We are all meant to live happy, productive and prosperous lives. As we feel our dreams becoming our reality, we find ourselves ready to lift others up and, in doing so, contribute to a world where others can begin their awakening.
"Their positive and proactive approach that was presented to me has been invaluable to change my life and how I address challenges and my future. Dan and Stacia's life coaching changed my life." Patti W - Seattle, WA

"Stacia and Daniel will provide insight and wisdom that is valuable and experiential. I came away from their training motivated to continue my learning path while practicing skills I learned in their class." Lisa W Spokane, WA

"Stacia and Daniel have an ability to provide any group with exactly what they need for a meaningful experience and an outcome that will enrich their lives." JS, Missoula MT

"I have attended several classes mentored by Dan and Stacia, and I am never disappointed. I can recommend their workshop without reservation." CK, Post Falls, ID

"The teachings I gained in trainings provided by Stacia and Dan benefited my life since I attended my first training with them in 2020. Their trainings provide real life wisdom that we can all benefit from as they are easy to apply to our lives and are very natural and to maintain."
This retreat is one of celebration for your awakening. It is also a very special retreat for learning new life skills and discovering a new and beautiful, spiritually present You.
Getting to this place of victory is to be celebrated, and at the same time validated for the work it took for you to get here. Our presenters, Stacia Zadra and Daniel Naccarato will be your guides for next-step potentials and steps you can take towards a new way of being.
Emotional Mastery will be a key in everyone's spiritual growth. Overcoming learned habits and ineffective behavior patterns will build personal strength and bring peace of mind. Mastering our emotions will serve us in our closest relationships, and with those whom we are forming new bonds with. Stacia and Daniel will be your mentors in finding your own personal empowerment and attaining new levels of relationship integrity and joyful interactions with the world.
Your healing journey allows you to release ways of being that do not serve you. No longer under the spell of cultural or familial traditions or expectations, you can move into a way of being that results in fulfilling relationships, pure and loving interactions with ourselves and others, and gaining a sense of self and personal sovereignty.
Join us in Sedona, Arizona for an experiential retreat to further your human journey towards awakening and ascension.
This retreat is one of rest and rejuvenation where will gain new tools to take with you to move forward inspired and excited for new possibilities. Join us for new direction and new way of being in our rapidly changing world where you will learn and integrate:
Energy, Frequency and Vibrations that work for you
New ways of expressing truth and intimacy in your relationships
Communication skills that empower you and others
Becoming a mirror to others in expressing Light and Love
Learn and practice heart-centered communication
Discover the core of your being - your Spiritual, Light-centered Self
Gain interactive independence, sense of self, and personal empowerment
Rejuvenate, relax and reset for your new life path
We have chosen a beautiful home where Dan and Stacia will teach and students can explore, integrate and gain wisdom amongst other spiritual seekers like you. The home is walking distance to the Tlaquepaque Arts and Shopping Village where you will find music, restaurants, and shopping to be enjoyed mid-day and evenings as the week progresses and is integrated into our learning experiences.
We are hoping to coordinate students with other travelers to meet at the Phoenix airport and share a car for the 2 plus hour trip to Sedona.
Master/Healers, Intuitive Empaths Stacia Zadra and Daniel Naccarato bring an accumulated 40+ years of personal spiritual growth and development. They will present an itinerary that is rich and varied to give you insight into many pathways available towards your personal development, emotional mastery, and ascension. The teachings will give you tools you can use to heal your relationship with self and others, and strategies to implement into your life right away to enhance your every day life and spiritual goals.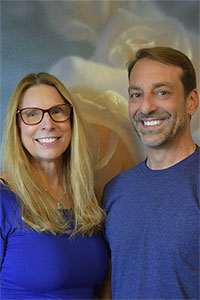 Tuition is $2222 including accommodations. Accommodation costs will include a kitchen stocked for personal meal prep, and prepared lunches or dinner, depending on how our days are set for independent in-town fun. A swimming pool is available for your personal use in the evenings. There is a discount of $333 for those who choose a shared room.
We are excited to be a part of the magical Sedona community and to welcome you to this beautiful spiritual retreat. Reach out to talk with us as you consider joining us. We look forward to being with you.
Abundant Blessings and Gratitude for us all -
~~ Stacia Zadra and Daniel Naccarato
Dates: April 24th - 28th, 2023
Tuition: $2222
We accept cash, check, credit card and paypal.
This class requires a commitment - tuition is non-refundable.

Register Online