Angelic Reiki Spokane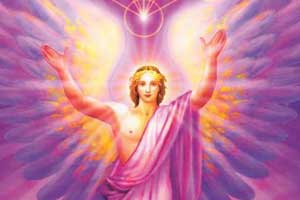 "More than Reiki, Angelic Reiki is your conscious connection to your Higher Self, your Soul Group, the Angelic Realm, Ascended Masters and beyond! Your connection to the Angelic Realm will be richer, taking you to a higher vibration, one that your Soul is familiar with and your ego personality will embrace with joy." ~ Stacia Zadra, Master/Healer, Intuitive Empath
Angelic Reiki is not simply a high vibrational healing modality, but an integral tool for expanding awareness and the mastery of one's life.
Angelic Reiki is a Spiritual Path that works with us through the modality of Reiki. In addition to the benefits of traditional Reiki, such as Usui Reiki, learning Angelic Reiki will awaken you to your highest potential. Your connection to the Angelic realm will be richer, taking you to a higher vibration, one that your Soul is familiar with and your ego personality will embrace with joy.
One of the causes for the vibrational difference between traditional Reiki systems, like Usui Reiki, is the unique activation of symbols during Angelic Reiki attunements. Most of the Usui symbols are used in Angelic Reiki, along with many others, and Usui attunes the student to the symbol energetically and physically. Angelic Reiki students receive the "Angelic Keys" to the symbols, meaning that they are attuned to the subatomic, molecular, genetic, mathematical, paraphysical and superluminal aspects of the symbols. So it's easy to see how and why Usui training would be useful and encouraged, though it isn't a prerequisite to Angelic Reiki.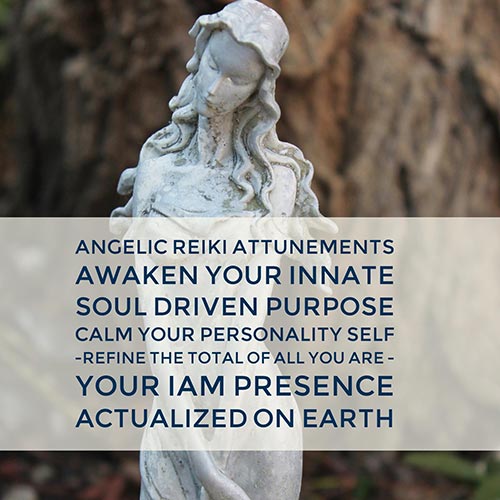 Angelic Reiki draws from the Usui and Shamballa lineages and combines these with powerful transmissions channeled by Kevin Core. It is a profound system of energy healing and consciousness expansion, allowing for spiritual development, transformation and Ascension. It is the healing for our time.
The divine energy of Angelic Reiki, by its very nature, creates balance. It searches out anything within our consciousness - physically, mentally, emotionally, spiritually - that is out of balance. It therefore goes right to the core of issues and conditions; it also expands consciousness, changing how we see and understand things on many levels. Angelic Reiki is about change, so when anyone is drawn to Angelic Reiki it is because on some level they know it is time to embrace change. Angelic Reiki workshops and healing treatments facilitate this process.
Learning Angelic Reiki gifts you with a permanent link to the Angelic Kingdom of Light, enabling you to conduct angelic healing treatments for yourself and others. When learning Angelic Reiki, the indescribably profound, beautiful attunements/initiations, healing treatments and group experiences have an effect that is uniquely appropriate to you - and they encourage relevant healing and change.
Hi Stacia & Dan, Wow! What an amazing weekend of love and learning. I am so grateful for both of you and your sharing of your gifts! I loved the class & today I feel very grounded & peaceful. I look forward to a continued journey with Compass Rose!

P.P. - Spokane, WA
Preparing for your Angelic Reiki class
Class Dates and Details
Angelic Reiki Levels I & II
The Level I/II Angelic Reiki class supports the personal spiritual path.
Available Classes
---
Angelic Reiki Levels III & IV
The Mastery training is very personal and spiritual in nature. This is the time and place to develop your skills, intuition and Light Team from a place of Love and Service.
Available Classes
---
Advanced Healing Techniques for the Angelic Reiki Healer
Each student will receive an Axiatonal Alignment personally and receive training to provide this modality to others. Additionally, extensive discussions and practice with how to lead Angelic Reiki training classes with an emphasis on facilitating the attunements is provided. Our intent is to teach advanced skills to our students and provide ongoing support to ensure their professional readiness to successfully teach Angelic Reiki to others via their personal practices.
Available Classes
---