Choosing A Reiki Practitioner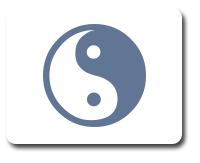 There are points to consider when choosing Reiki as an option for your health care.
Reiki is an outstanding modality on it's own. Reiki treats all aspects of you - body, mind, spirit, and more. Additionally, Reiki will complement your allopathic medical choices.
The care provider you choose is a very important part of your decision. The points to consider are the following:
In which modality is the practitioner trained?
To which level is the practitioner trained?
How much experience providing hands-on care does the practitioner have?
Is treatment provided in a professional setting?
Does the provider receive ongoing continuing education?
A qualified and effective Reiki practitioner should have three to five years experience at the master level. Most Reiki Masters will be trained in Usui Reiki. Some Reiki Masters will continue their training to achieve Karuna® Reiki Master certification.
As in any skill, practice is essential. Training and ongoing continuing education are as essential.
The providers at Compass Rose are Angelic, Usui & Karuna® Reiki Masters, providing the highest in frequency of Reiki energy.
Stacia is a Master/Healer, Intuitive Empath and has mentored students in Spokane since 2009. Compass Rose Reiki students receive quality training and ongoing mentorship. Each student is encouraged to attend ongoing Reiki study groups and advanced training to perfect their skills and improve their capacity to provide effective treatment.
Energy medicine and the ancient healing arts are returning to the health care forefront to complement mainstream medicine. Be cautious when choosing care providers and ensure they have met the qualifying criteria listed above.
At Compass Rose, we want to ensure quality, professional, and effective Reiki healing for the public. Reiki is a wonderful tool for both receiver and giver. Let's make it a positive and respected element in health care!